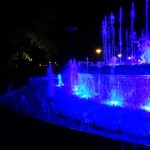 Saturday, September 21st the second edition of muzika fontanams will be shown in Druskininkai, Lithuania.
I will present my live performance "spread!", for 8 channel live electronics, lights and fountain.
For preparation have a look at the last performance: http://vimeo.com/66677493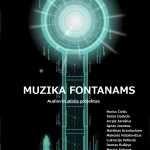 Pieces for 8 channel sound, and a fountain with 141 led lights and 10 water pumps will also be presented by
Marius Čivilis, Tadas Dailyda, Jurgis Jarašius, Ignas Juzokas, Mykolas Natalevičius, Lukrecija Petkutė, Domas Ruškys, Marius Salynas and Dainius Veršulis.