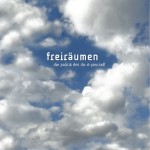 dokumentarfilm, 16:9 dvcprohd, stereo, 90min
schnitt – mario hengster und andreas kurz
dramaturgische beratung – emily artmann
sounddesign – matthias kronlachner
finishing – robert breber
kamera – mario hengster
regie – andreas kurz
after the premiere of freiräumen on June, 29th the documentary movie can be seen at following locations:

freiraum für kritische zeitkultur.
in vöcklabruck (oberösterreich), muss jede generation von jugendlichen erneut um ihn kämpfen,
aber für ihr anliegen scheint es kein geld, kein verständnis und keine räume zu geben.
viele junge leute wollen fort in die großen städte.
2005 beschloss eine gruppe engagierter jugendlicher sich nicht mehr mit dieser
situation abzufinden. sie gründeten den kulturverein sozialforum freiwerk
und veranstalteten ein dreitägiges fest:
das bock ma's benefizfestival.
bis 2010 bildete es einen jährlichen höhepunkt im kulturleben der region.
nun, nach dem ende dieses projekts, tritt die nächste generation auf den plan.
sie sieht ihre chance in einem leerstehenden gebäude im zentrum der stadt.
und weil sie nicht auf die entscheidung der politik warten wollen,
greifen auch sie zur eigeninitiative.
do-it-yourself.